This is the start of a (possibly short, but maybe longer) series to show off some of the amazing assets in this game. This first post will be in appreciation of our Street Spirits.
Let's start with our Groddle spirits. You may remember our poor mismatched friend from one of the first posts on this blog: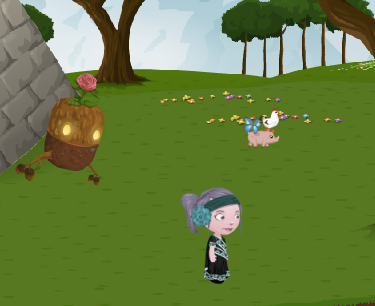 This was a result of our attempt to randomize their appearances, which we quickly realized would not be an ideal solution. When it came time to figure out how we were going to get these guys looking more like their old selves, I dug my heels into the assets and figured out what all the pieces were meant to look like so we knew how they went together.  Once I identified each element, I made a big spreadsheet to catalogue their original appearances by street so we could do some scripty magic and get them back to they way they looked at the shutdown. I became fascinated with how the elements went together and just how much variety was possible.
Each spirit is composed of 5 unique elements: the skull and base (the body parts), top and bottom (their adornments) and eyes. There were no actual rules here. All the pieces fit equally on every type of spirit with one or two exceptions. I had thought that there were set "outfits", but no! Every piece was mixed and matched to make some very unique spirits, but there were some clear regular favorites per region as well. Some wood assets ended up on dirt spirits and vice versa. All of the examples here are just ones that I put together to attempt to demonstrate every available option.
First we have our dirt spirits:
The dirt spirits had two different skulls, and two different bases to choose from; they were labeled "0" and "1", but they could be interchanged to give us these four different shapes (the last two in the row are actually the same shape, but their clothes give them different looks). In my investigations, the spirits with the shorter bottom did not have other adornments – this flower skirt was left on the spirit as an example as to why randomizing the assets would have not been an option (if it wasn't already obvious by the mismatched fellow in the first picture). Each spirit here has a different style of eyes, numbered 1-5.
The wood spirits were a bit simpler, in that they only had one style of head and base: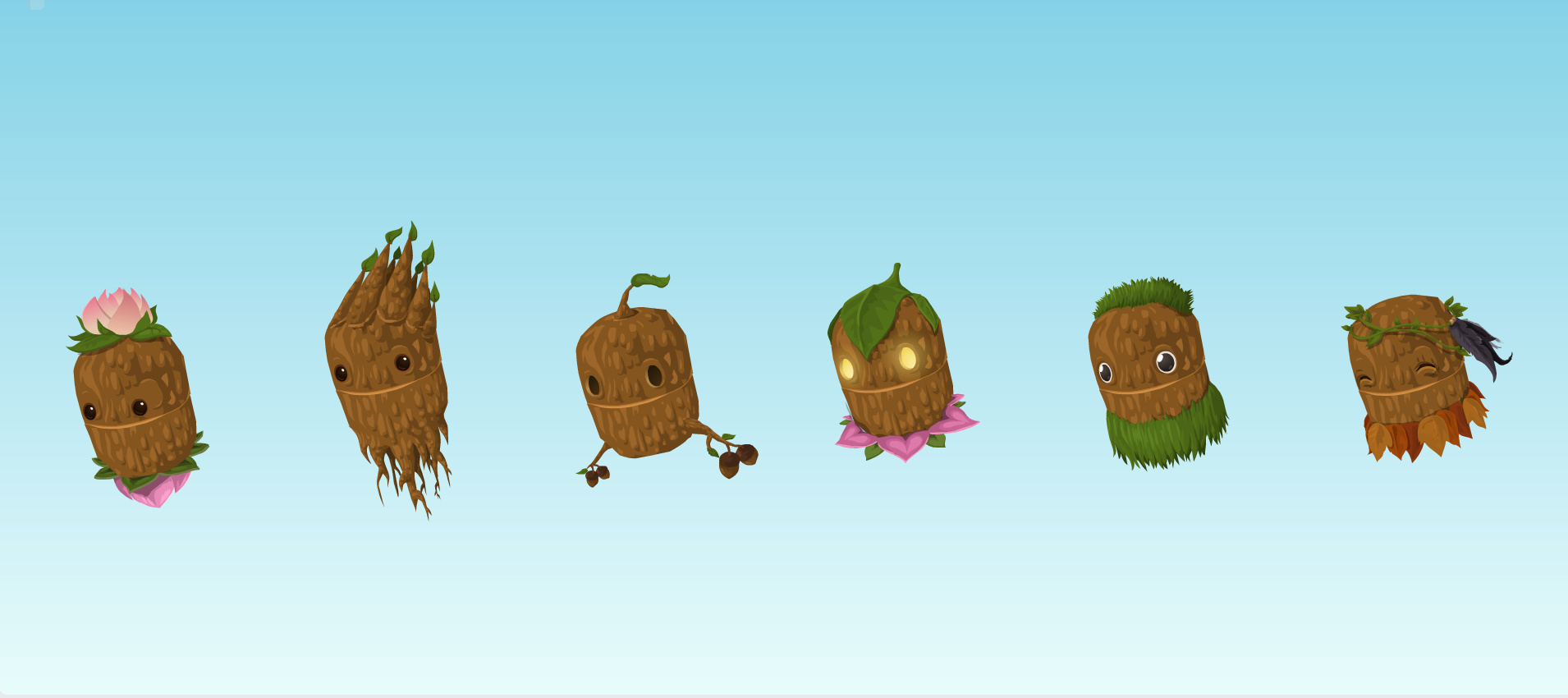 However, notice their eyes: it's still the same five styles, but they are spaced differently. So in all, there were TEN different styles of eyes to choose from! The first and second spirit here both have "type 1" eyes, but with different spacing and vertical alignment. The eyes could appear on any style spirit, and are only displayed this way for the purpose of this demonstration.
You can also see the rest of their outfits represented.  With ten different tops, and nine different bottoms, the potential for variation was huge. Just because one was wearing the lotus top, did not mean it was also wearing the lotus bottom (the first wood spirit is wearing both of these). I seem to have missed the dirt seedling top, which looks an awful lot like the wood twig (third wood spirit) but with a dirt base.
I discovered that there were three different types of Firebog spirits, although only the largest one ended up in the game as far as I can tell. Behold the two lesser spotted ones!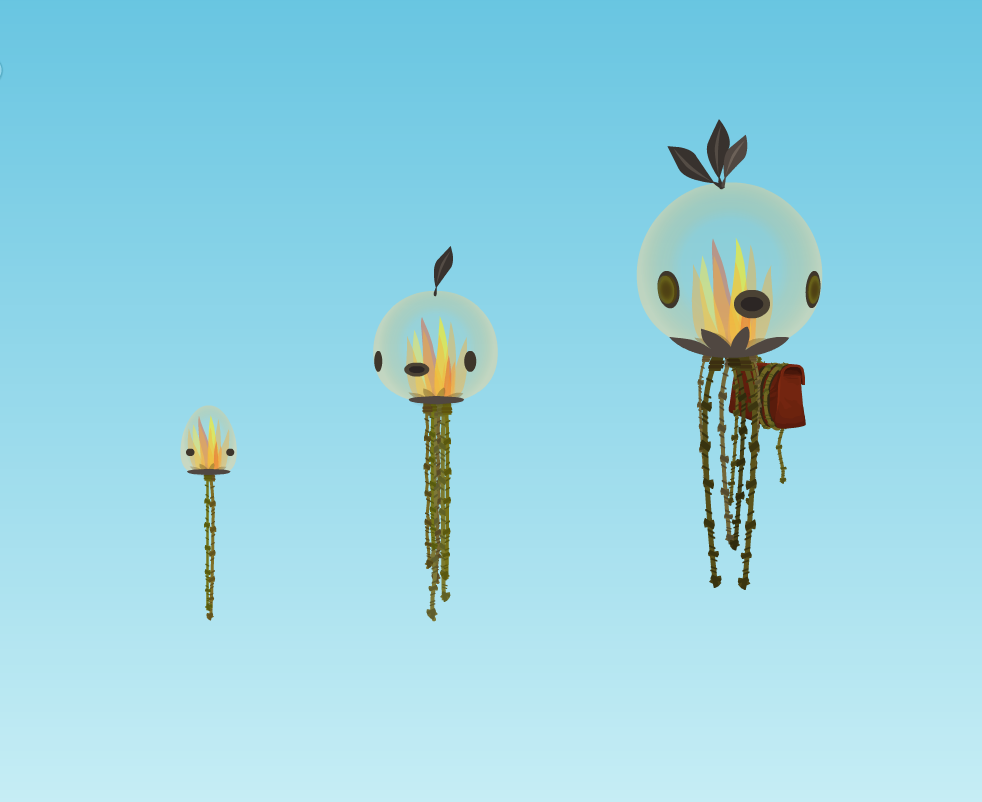 And finally we have our Uralia/Ilmenskie spirits:

I never noticed that their caps had different designs before! Sadly, there weren't too many of these in the game at all, which is a shame because they are rather pretty! In fact, when I tweeted this image last month, Kukubee informed me that there were actually more than these four, but they never made it into the game.
I hope you enjoyed this deeper look into the Street Spirits!